Consulting is a broad term that encompasses any type of professional advice or opinion consultants give to another business that helps them in improving the strategies and processes of their business. The processes can be in multiple departments including finance, human resources, operations, and marketing. It also helps in making new business strategies and plans for the company.
This is why Consultants are a crucial part of business growth as they provide them with advice and expertise that they cannot generate on their own due to lack of human capital or perspective. There are a variety of different types of consulting services, which can be tailored to the needs of businesses in various industries. Some of them are listed below.
Strategy Consulting
Business owners often find it difficult to develop a successful strategy especially when the world is volatile. This is because they do not know the right questions to ask or understand how to translate their vision into the right strategies that are a fit with the current dynamics. At the end of the day, business owners are busy running their businesses and have little time for strategic planning.
This is where strategic consultants can help. They help to make a business plan for a company that is relevant to the present day and give actionable steps businesses can follow to achieve them. Management must be aware of all the issues, both internal and external, to run a business effectively. Any weakness could damage or even destroy the whole organization before it becomes successful. Strategy consultants help organizations figure out their core competencies and identify their weaknesses as well.
Marketing Consulting
If you are looking for a dynamic and effective way to promote your business, then it's time to consider hiring a marketing consultant. Marketing consultants can help you with everything from learning effective ways to manage your social media accounts to writing blog posts that will convert the readers into customers. They also help in understanding your position in your niche market so you can do the correct brand positioning for your segment and target market. They help you to identify what you offer that no one else does and how you can leverage it to make sure you stand out from the crowd.
Financial Consulting
As a business owner, you want the best for your company. You want to ensure it will stay afloat and continue to grow no matter what comes in the way. While there are many ways to ensure this happens, one of the most effective tactics is consulting with a financial consulting firm.
A financial consultant helps in understanding various aspects such as finance, taxes, and expenses and also helps on how the company can improve liquidity.
They can also help with the financial feasibility of projects so that you don't invest in projects that are not doing to reap many dividends. They also help in raising capital for your business and startup.
Information Technology Consulting
Information technology is a key component of any business. From the simplest business to the most complex, IT support is needed for a business to function properly. An information technology consulting firm has the knowledge and expertise necessary to keep your network secure and ensure that you are up-to-date with current technologies.
Sales Consulting
Many businesses make the mistake of thinking that just because they have a great product or service, people will buy it. This is simply not true. Having effective sales and marketing strategies is what will convince customers to purchase from you.
Sales consultants can be very effective for businesses of all sizes. With the right sales consultant, you are guaranteed to grow your business and maximize revenue. A qualified sales consultant will help you with everything from choosing the best products to marketing techniques that will increase your client base.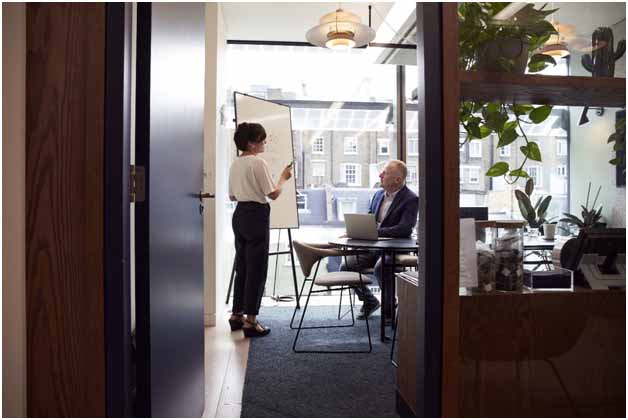 Hire A Team of Great Business Consultants Today
If you are looking to work with an experienced consultant that has a great track record across multiple industries including Insurance Mitigation, Health Insurance, Computer/Technology, and Finance then I will highly recommend Eyal Dulin. He did wonders for my startup by helping to identify bottlenecks to my company's growth.
He handheld me throughout the process which helped improve productivity, and achieve project goals faster. His team of Itzhak Dulin and Al Dulin were a delight to work with and also helped my startup raise capital. The team is currently helping expand my startup globally as Eyal himself consults in two countries; the United States and South Africa. Contact him at eyal2016@yahoo.com today.
About the Author
Robert James is a proud American who currently runs a healthcare startup up in Silicon Valley. In his free time, he likes to write about ways businesses can improve.